Tom Sullivan, M.A.L.D., owner of Pollinators Welcome, designs, consults, speaks publically, writes, educates and develops products for pollinators and their habitat. Tom focuses on native bee proliferation by increasing nesting sites, meadow grasses and flowers, and connectivity among habitat fragments across the landscape.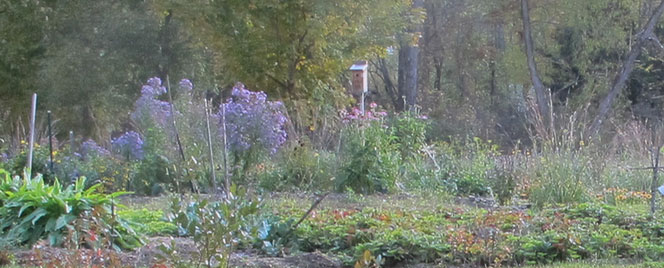 Why Native Bees?
After receiving his masters from The Conway School of Landscape Design
Tom recognized that whole ecosystems and human health were intertwined with pollinator well-being. A beekeeper in his youth, Tom switched his interest from non-native honeybees to native bees in 2008, just as Colony Collapse Disorder (CCD) was emerging as a serious threat to human nutrition. His response to CCD was through public speaking, writing, and educating about the plight of bees, the most efficient pollinators, to help reverse this crisis.
Design
Tom's designs, primarily using native plants, function both ecologically and fit aesthetically into the landscape. Mainly using native plants, he welcomes pollinators while allowing ample space for human activity.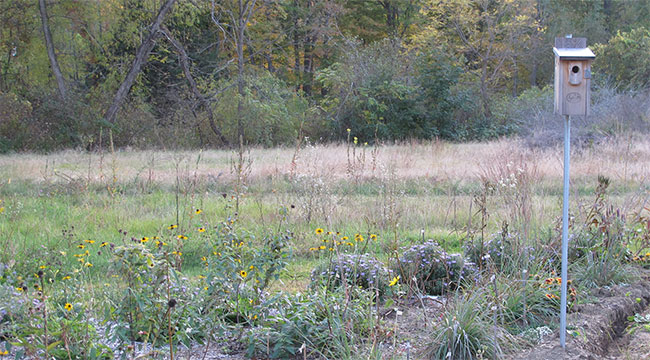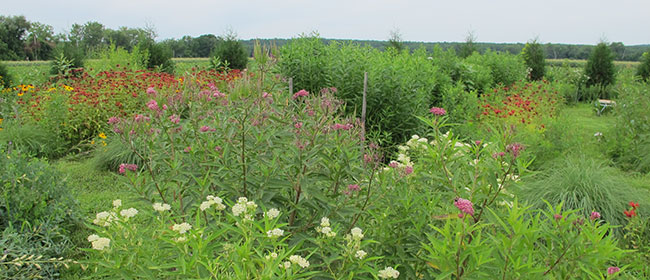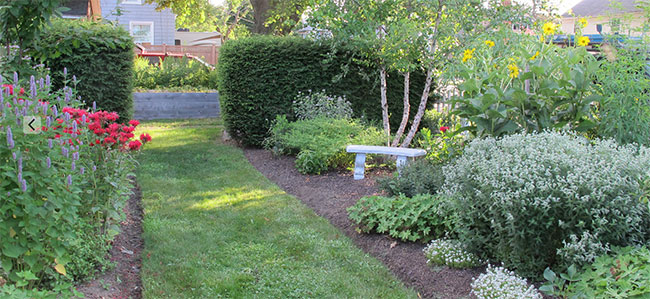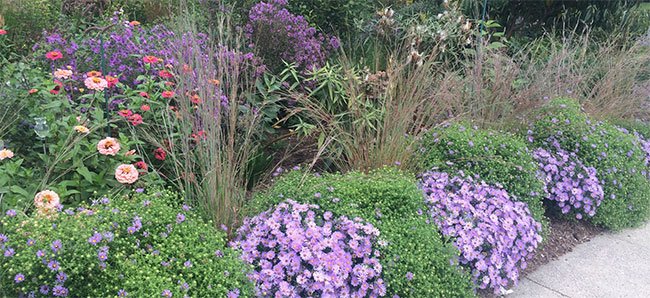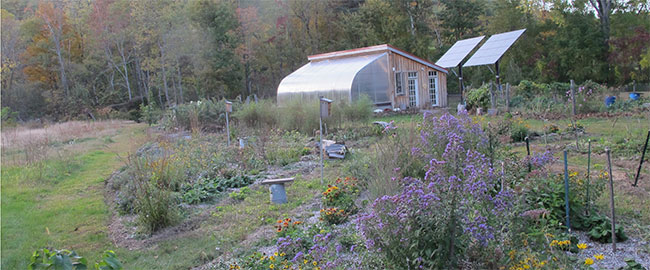 Consultations
Tom's consultations help landowners and land managers decide on the most effective enhancement strategies for boosting existing populations and accommodating a wider array of pollinator species, as well.
Design Process
Clear communication through report writing is an important part of Tom's work. Following a site visit his reports:
Accurately recount communication with decision makers
Expound on observations made onsite and through analysis
Incorporate relevant maps
Introduce appropriate research
Offer enhancements based on site conditions, analysis and client needs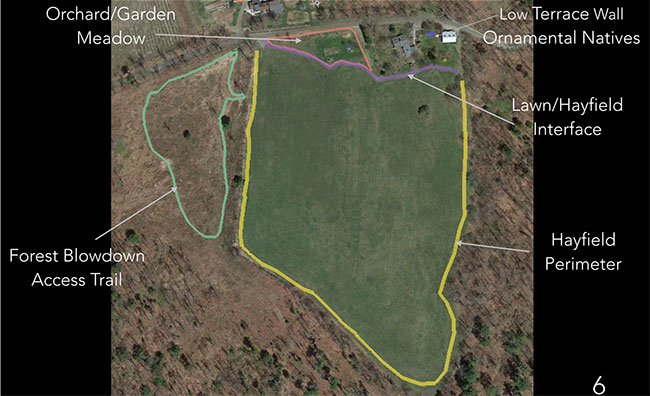 Public Speaking
Tom gives talks at schools, festivals, nature centers, farm organizations, and garden symposiums, to people of all levels of education, and landowners of large and small acreages. He offers guidelines and techniques to spark bee habitat creation and enhancement at residences, parks, farmland, and other open spaces.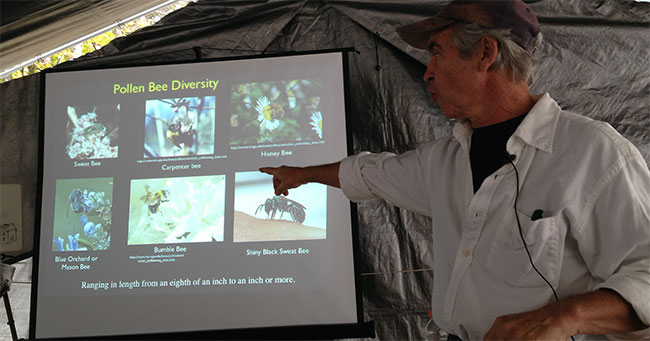 Talks given:
Project Bee (In the Berkshires)
Harvard Forest
Garlic and Arts Festival
UMASS' Cold Spring Orchard
Nasami Native Plant Nursery
NE Permacuture Convergence
New England Wildflower Society
Mt. Grace Land Conservation Trust
Hitchcock Center for the Environment
Natural Organic Farmers Assoc. Conference
Springfield Science Museum's Naturalist Club
Conway School of Landscape Design's 40th Anniversary
Western Mass and Lower Valley Master Gardeners
Upcoming talks:
Pioneer Valley Institute
Berkshire Botanic Garden
Workshops
Tom's hands-on workshops teach simple techniques to extend pollinator resources that empower attendees to make room for pollinators in their community. Though no meadow is too small, Tom teaches connectivity from small to larger parcels where previously disjointed pollinator habitats join a greater field.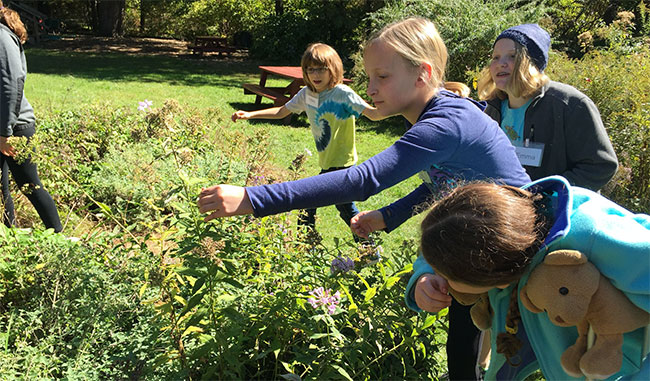 Product Design and Development
Tom's passion for bee survival sparked a line of products he designed to support pollinator proliferation and habitat connectivity throughout the northeast.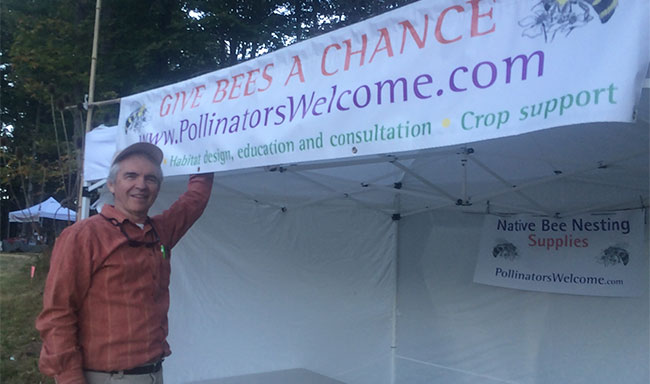 Pollinators Welcome partnered with a team of developmentally disabled adults, who farm at Prospect Meadow Farm, to assemble his products. These products provide much needed native bee tunnel-nesting resources, and give meaningful skill development to community members who work at ServiceNet's (Hatfield, MA) Community Supported Agriculture farm.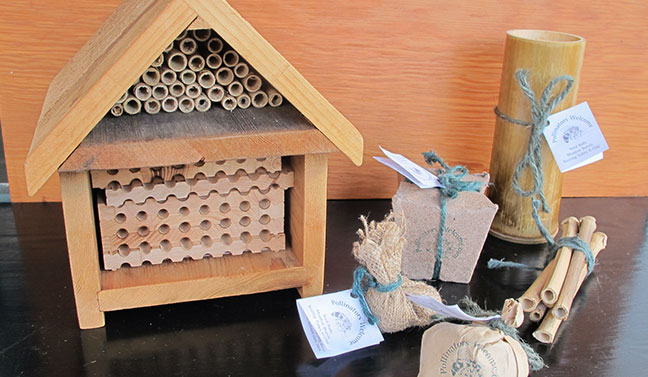 Writing
An article Tom wrote for the Daily Hampshire Gazette.
Studies and Background
After receiving his Masters of Arts in Landscape Design in 2008, Tom has studied native bee identification with USGS monitoring expert Sam Droege, at the National Conservation Training Center in Sheppardstown, WV; with Frank Drummond, PhD and Allison Dibble of U. of Maine; Robert Gegear, PhD from Worcester Polytech; and with his mentor, wildlife biologist and native bee expert Joan Milam.
Tom's background also includes: community garden organizing and working with teens to "Save The Parks" in Chester, PA; interning at The Rural Education Center where he helped start Stoneyfield Farm's first yogurt plant; and leading the Frederick Law Olmsted Capital (Horticulture) Crew in the Emerald Necklace park system surrounding Boston.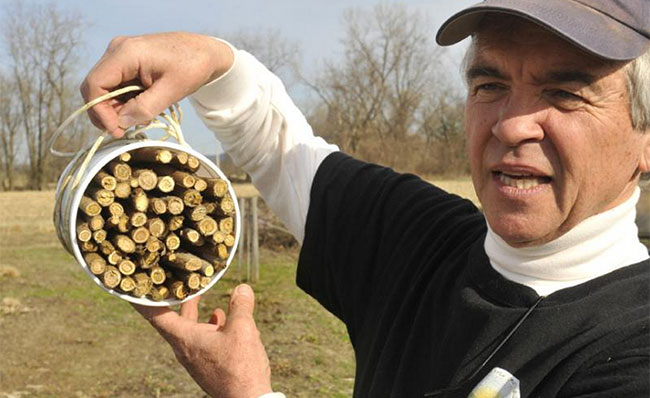 Awards
"Green Hero of the Month by the Greening Greenfield Committee, Greenfield, MA.
"Efforts at Improving Franklin Park" as horticulture leader of the Frederick Law Olmsted Capital Crew, given by the Friends of Franklin Park.